Process and Procedures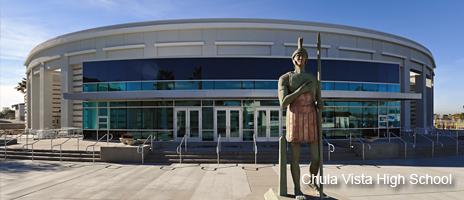 The Civic Center Act provides that when not in use for school programs, or undergoing construction/maintenance, school facilities and athletic fields may be reserved for use by the public or outside organizations. Each school is responsible for scheduling the use of its facilities. The process is as follows:
Contact school to determine if the venue or facility you are requesting is available on the dates and times you are interested in.   School contact is here. The ASB Dean/Asst. Principal will quote fees for you, based on your request. We will need specific dates and times, and hours per day, to quote an accurate cost for you.
Complete the "Facility Use Application and Permit" online, print, and sign it. By signing the Application and Permit, you are agreeing to abide to the Terms and Conditions on all pages. Bring the Application, with a Certificate of Insurance, showing SUHSD as "additional insured," in the amount of $1 Million, to the school site being requested. Please ensure our full name and address is listed on the Certificate of Insurance, as follows: SUHSD, Planning Dept, 1130 Fifth Ave, Chula Vista, CA 91911
All Applications must be submitted a MINIMUM of two weeks before the event, for approval (NO EXCEPTIONS). Any requests for waiver of fees, requires approval by the Assistant Superintendent of Facilities and Operations (see ASB Dean/Asst. Principal for the waiver form). Must be submitted 30 days in advance.
Cashiers Checks/Money Orders are the only accepted forms of payment.  Personal Checks will no longer be accepted.  Two checks will be required; one payable to SUHSD, for use of the facility and the other payable to the school's ASB, for any custodial services and/or ancillary fees. Payment of fees must be made prior to issuance of the approved Permit. The "Fee Calculator" will be used to determine an approximate cost. Please note: SUHSD is assessing our fee structure, anticipated changes for July 2019.
The ASB Dean/Asst. Principal will give you a copy of the request. The documents are forwarded to the Planning Dept. for review, and final approval.
Upon final approval, the approved Permit will be emailed to the school site and to you. Please ensure you provide an accurate email address.
The approved Permit must be carried at all times by the user and presented upon demand.
Custodial Services and Overtime: When the activity requires district employees to work outside of their regularly scheduled work day overtime charges will apply. The minimum is three hours regardless of hours actually worked. The rate is per hour, per employee. If the event falls on a district-approved holiday, the charge will be at 2 ½ times the stated rates, per hour, minimum of three hours. If a district employee is not available to work, the request may be denied.
Please contact the school site directly regarding use of their facilities.
If questions arise please the contact in the Planning Department:
Email: facilityuse@sweetwaterschools.org
Phone: (619) 691-5553
Office Hours: 9:00 a.m. – 2:30 p.m., unless by appointment